SEC Networks fully supports clients with the expertise they need to plan and optimize networks regardless of technology. Understanding the impact on capital investment, operational expense, and overall performance, we strive to ensure that our recommendations are flexible and robust, meeting both immediate needs and future contingencies.
SEC Networks has expertise in optimizing the entirety of networks, from RF to IP to Core. Our physical plant expertise runs from legacy copper-based DSL and cable systems up to the latest in fiber optic, power line and microwave deployments. At logical level, we run the gamut from SONET to the latest advances in DWDM, Ethernet and IP services.
Our team specifically designs to leverage existing assets and the process of upgrading over time from legacy physical and logical network assets and architectures to the next generation solutions demanded in today's global marketplace and high bandwidth multimedia environment.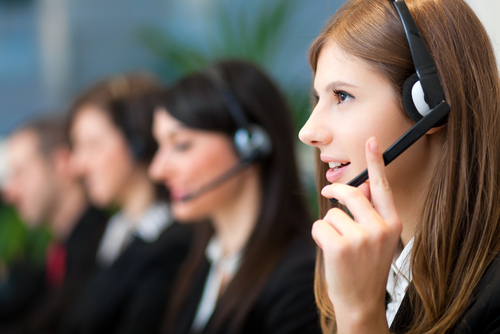 Community Digital Asset Identification & Planning
Needs Analysis
Requirements Definition
Trans-Sector Market & Digital Economic Development Assessment
Business & Service Modeling
Operational Business Planning
Financial Planning
Infrastructure/Equipment Maintenance & Obsolescence Planning
Total-Cost-of-Ownership (TCO) Analysis
Technology Advisory Services
Product/Service Planning
Voice Over IP (VoIP)
Video Storage, Streaming, Two-Way Interactive, Programming
Data Services, Cloud Computing, Storage, Security
Open Network Sustainability
OSS/BSS Planning and Development
Carrier-grade Open, Closed and Private Network Solutions
Carrier, Data Center and Value Added Provider Service Interconnection
Integration of State-of-the-Art and Legacy Assets
Legacy to Next Generation Migration Strategies
Designs for Redundancy, Resiliency and Reliability
Physical and Logical Network Service Designs
High Bandwidth Network Designs (e.g., dark fiber, DWDM/CWDM, Ethernet)
Fiber-to-the-Home (FTTH)/Fiber-to-the-Premise (FTTP) Network Design
Wireless (LTE, WiFi, WiMAX, Microwave) Network Design
IP Infrastructure, switching and service architecture
Detailed Design Documents, Mapping, Equipment Standards and Specifications
Network Operations Center Design and Network Monitoring Solutions
The SEC Networks communication – site lifecycle integration services are forged on our core processes of Plan – Design – Engineer – Build, and the resulting provision of ongoing Support. From turnkey communications – site design-build, to vertical services, to equipment installation, integration, testing and certification, SEC Networks is there.
We leverage our Industry Partners, Vendors, Tower Owners, Sub-Contractors and Manufacturers in order to execute with unparalleled timeliness, precision and quality assurance.
SEC Networks has the industry knowledge, experience and expertise to handle virtually any type of fast-track communications – site project anywhere in the continental US and Puerto Rico. Whether the project is local, regional or nationwide, SEC Networks can allocate the necessary project management, logistics, engineering and field resources necessary to get the job done, including putting together field teams of tower climbers and manufacturer certified technicians whose skill sets perfectly match the client's requirements. Starting with expert tower climbing crews certified to perform all types of line, antenna and microwave work, SEC Networks Team has the ability to perform all types of civil and electrical work associated with new site builds and site modifications.
With an expert staff that has honed their craft via countless customer engagements across the country over decades, SEC Networks – site core capabilities include General Contracting, Civil Site Development, Tower Modification Services, EF&I services including systems integration, site and link commissioning, coax lines, sector, drum, and dish antenna, licensed and unlicensed microwave installation, modifications, replacements and network upgrades.
Architectural and Engineering Our A&E services include land surveys, site design, civil and structural engineering, RF engineering, architectural design and illustration, drawings, and geotechnical and environmental engineering.
Construction Services In addition to turnkey design-build, our construction – related services include construction management, site civil work, tower construction, fabrication and erection, line, antenna and microwave installation, modification, upgrade, cabinet placement and integration, shelter placement and build-out, drive testing and optimization, program and project management, logistics, warehousing, material management, bonding, grounding, and close-out drawings and change order management.
Site Maintenance and Modification Services
SEC Networks offers maintenance programs tailored to the unique needs of our clients. Our services include:
Routine and preventive cell site, equipment and power maintenance
Service restoration emergency response
Warranty upgrades and repairs
Site inspections and documentation
Drive testing and optimization
Network and inventory audits
Decommissioning and removals
Program and project management
Tower mapping, structural analysis and modifications
Branding & Identity Design
CMS Integration
AMS and CRM Integration
CRM Customization
Performance Testing and Tuning
Functionality and Layout Testing
Digital Marketing Strategy
Website Design & Development
Interactive Strategy
Content Marketing
Audience Engagement
Web Design & User Experience
OSS/BSS Development
API Integrations